Who is J & L Marble ?

J & L Marble is a family owned and operated business, based in Revesby, Sydney, Australia.
J & L Marble specialises in fabrication of stone slabs into working surfaces in Kitchens, Bathrooms and Laundries.
We have been established for over 14 years and numerous projects have been completed in the home improvement market, new homes and high rise buildings. Understanding of customer requirements is paramount.
Using only 'A-Grade' products purchased from reputable suppliers, being meticulous in our cutting, polishing and workmanship, we can deliver the highest quality project.
Essential to our operation is:
Traditional family customer service
Competitive pricing
By having a true understanding of our manufacturing base, we are conversant with the products in:
Cultured Stones (Engineered products)
Marble
Granite
Travertine
---
Sydney Glass Pty Ltd supply to the glass and allied industries

There are more than 200 different types of glass currently available. We have most of them in stock. If we haven't got what you are looking for we will redirect you.Distributors of high quality Australian made glass and a large variety of specialty glass types from around the world including, Starphire® Ultra-Clear Glass in nine thicknesses.
URL http://www.sydneyglass.com/
---
Wonderful Kitchens is a member of the National Kitchen and Bathroom Association (NKBA)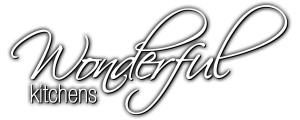 An established family business, Wonderful Kitchens is backed by over thirty years experience. We are recognised within the industry as possessing the know how to custom design a kitchen to suit the customers personal tastes, budget and lifestyle needs. Our company has expanded over the years due mainly to the recommendations of our many satisfied customers.
Purchasing a new kitchen means making a number of decisions. The most important One being to choose a kitchen company that is stable, friendly and professional. You will find at Wonderful Kitchens not only does our company custom design and manufacture, we can also arrange the complete installation of your designer kitchen. (We install kitchens throughout Sydney metro and Sydney regional areas only.)
The wide variety of finishes and door profiles available means that at Wonderful Kitchens there is a kitchen to suit every taste, from the classic French Provincial to the most popular open plan modern kitchen designs. A visit to one of our two Sydney kitchen showrooms will convince you of our diversity and quality. Supported by a friendly, professional team, our experienced kitchen designers have all the tools to help you create your own Wonderful Kitchen.
As per government legislation Wonderful Kitchens provides home warranty insurance to consumers when entering into kitchen contracts of $12,000 or more.
URL http://wonderfulkitchens.com.au/
---
WK Marble & Granite Pty Ltd

WK Marble & Granite Pty Ltd is Australia's leading distributor of both natural and engineered stone under the WK Stone and Quantum Quartz brands. The latest addition to our premium range of products is QuantumSix+ porcelain sheets; amazing sizes in a thickness of just 6mm and select colours in 12mm. Established in 1989 and remaining under Australian ownership, WK-Quantum Quartz provides innovative design options to the architectural and design communities as well as homeowners.
WK's selection includes over 40 varieties of Quantum Quartz (engineered stone), 10 QuantumSix+ porcelain options and 150 varieties of natural stone. With an inventory exceeding 30,000 slabs of stone in our Sydney, Melbourne and Gold Coast locations, we can immediately supply stone and tiles for your large project.
Your kitchen deserves the best!
---
For businesses, should you wish to interlink your website with our website, please do not hesitate to contact us at info@jlcolourglass.com.au